Special Offer
Get 15% Discount
On all the packages
Valid till 30th September, 2023.
Our ROI-Oriented Conversion Rate Optimization Services Include:
Conversion Rate Optimization Audit
Digihify's proficient team conducts a CRO Audit for its clients. A website's entire data-backed conversion status is properly considered by a CRO audit, which subsequently produces a thorough summary of the findings. We do a comprehensive analysis of your sales process and the obstacles preventing you from increasing conversions.
Landing Page Design
Our PPC and SEO specialists are skilled in designing landing pages that will increase your leads and sales by 3x. We believe in designing landing pages that work smartly for your business, and generate insane ROI.
A/B Split Testing
Discover what on your website converts the best with A/B split testing. Our detailed A/B testing strategies reveal a wealth of data that can be used to increase conversions and guide strategic choices for your website. This is what makes us stand apart as a conversion rate optimization company.
Multi Variation Testing
Unlike A/B testing, in multi variation or multivariate testing we conduct testing of multiple variables at once. For each combination of variants, very similar yet unique pages are created to see which one has the highest conversion rates. We use this type of test to help you optimise specific web pages by revealing which ones have the biggest impact on user engagement.
Personalization
Digihify understands that all customers cannot be targeted by a single page! We produce personalized experiences using deep segmentation and personalization based on a set of characteristics shared by your customers. Our team develops relevant experiences through data-driven research and experimentation, to ensure that you exceed your customer's expectations.
Conversion Funnel Analysis
Digihify's adept team utilizes conversion funnel analysis to track and analyze consumer demand and channel conversion rates. This is essential to improve your online funnel and acquisition strategy.
Heatmap & Click Tracking
Digihify utilizes heatmap to comprehend visitor's behaviour on your website. Visual reports generated through Heatmap allows us to gain deeper insights on the click tracking pattern of your customers. A visitor's scrolling pattern reveals how interested they are in your brand. This will help us determine which areas of your website attract visitors attention the most.
Services for Whom
We have remarkable experience and expertise in catering to various industries
Build a Treasure Trove of Right Customers with Conversion Rate Optimization
Increased ROI
Best use of resources to get higher conversions
You can increase conversions without bringing in additional potential customers by learning how to optimize your acquisition efforts.
Better Scalability
Scale your business without running out of potential customers
You can boost your business without running out of potential clients when you convert more leads into customers through CRO.
Better User Experience
Make your users feel smart and appreciated
Making improvements to what already works will improve the user experience. Users that feel empowered by your website will engage with it far more frequently, and may even start promoting it.
Why Digihify Is Your Ideal Choice ?
20+ Projects Completed
10+ Years Experience
20+ Happy Clients
4% AVG. Conversion Rate
50k+ Leads Improvement
5% Sales Improvement
Affordable Packages For SEO Services
Silver
Best Suitable for
No. Hours Work
# Keywords
Local Listing
Onpage Optimization
Social Media Marketing
Conversion Optimization
Support
Gold
Most Popular
Best Suitable for
No. Hours Work
# Keywords
Local Listing
Onpage Optimization
Social Media Marketing
Conversion Optimization
Support
Dedicated
Best Suitable for
No. Hours Work
# Keywords
Local Listing
Onpage Optimization
Social Media Marketing
Conversion Optimization
Support
Trusted by Leading Brands and Agencies
 from Around The World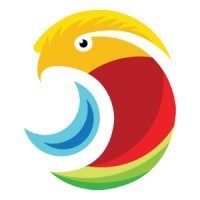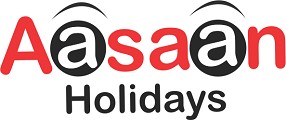 Precious Words From Our Clients & Partners
I've been impressed with the ROI-oriented results I got for Aasaan Holidays. With Digihify running google ads, SEO, and social media campaigns, they are having a significant impact in helping me grow my business.

Aasaan Holidays

It's been fantastic working with the team of Digihify. They are specialists in digital marketing and helped my business build a solid
online presence.

TechDynamite

Since we have engaged Digihify to run our search and social media campaigns, we have seen nothing but strong results. With results
like these, we truly count on Digihify's expertise and experience for the growth of our business.

PheasanTech

Digihify's team of experts is able to set growth-oriented goals for my business through SEO and Social Media Marketing. They fulfill
and achieve those goals exceptionally.

IconFlux Technologies Pvt. Ltd.

Our startup was facing difficulties in setting a footprint in the digital world. A friend suggested Digihify. That's when Digihify came into action and took our digital presence to the next level.

Onexcell

Digihify always delivers more than what is expected. They are friendly and accessible; they prioritized profitability and growth for our business.

Epnovate Technology Pvt. Ltd.

Digihify has made a huge difference to our business with its knowledge of SEO and business-to-business marketing techniques. More people are contacting us, and our search engine rankings are stronger than ever.

Knovator Technologies
Keeping Our Client's Goals In Mind, Our Conversion
Rate Optimization Process Involves:
Step 1

Measure:

Digihify begins with effectively measuring your website to understand and analyze the key website goals, and build metrics that are aligned with these goals.

Step 2

Analyze:

In the next step, our team analyzes and determines what strategies how the extracted data will work the best for your website. We also focus on finding the problem areas, looking into the details, and getting the perspective of the customers, and then develop potential tests.

Step 3

Implement:

The main goal of this stage is to put the test plan into action using the analysis from the previous step. Details are crucial in this step. Digihify ensures that tests are set up exactly as designed so that our clients receive the best and most optimised conversion rates.

Step 4

Test & Evaluate:

Our CRO team tests the hypothesis by implementing the suggested change and then splitting website or app traffic between the original and modified page. The best page is then chosen after evaluating each one's efficiency. We deploy the change if it works. If not, then we use the updated data from the test for better insights.
How we've helped other grows
Your Perfect Conversion Rate Optimization Partner
Are you looking for a creative digital marketing agency that provides full-fledged Conversion Rate Optimization solutions for your business?
Because we are here to help you, and use the full potential of digital marketing for your business' advantage.
Every business is different and has different needs. Let's talk about yours!

Request Detailed Quote!
Discuss all your doubts with our Digital Marketing Experts today!