Special Offer
Get 10% Discount
On all the packages
Valid till 30th September, 2023.
Our Creative Web Design Services Include :
Branding
Brand identity is the most integral component of any company. A company's brand identity is composed of all the aspects it creates to communicate the best possible perception to its customers. Brand identity is distinct from the brand's ethos. By branding your business, we, as a digital branding firm, assist you in developing your brand identity.
As a Digital branding agency, we establish your brand's digital image and voice for your website and multiple social media platforms.
Logo Designing
Since your logo is one of the first things a customer sees, we ensure it is eye-catching enough to communicate your brand's message effectively. Our competent logo designers have you covered when it comes to creating a unique logo for your brand. These creative minds will design your logo in a way that subtly communicates your brand image.
Graphic Designing
Make a long-lasting impression with aesthetic and stunning graphics! Our genius graphic designers will craft beautiful designs for your brand so that you can level up your visual game in front of your customers.
Web Design
We create engaging, user-friendly, and interactive websites by blending innovative, contemporary design elements with simple UI/UX layouts. We develop web experiences that reflect your brand, enhance engagement, and increase conversions, emphasizing giving your end users a seamless experience.
Our Vigorous Web Development Services Include:
Website Development
Looking for experts to develop a stellar website for your business that gasps your customer's attention? If so, you have landed exactly where you need to be! Digihify's team of proficient developers are experienced in developing vigorous websites with cutting-edge technologies. Due to the market's booming opportunities, businesses must have competent, responsive, intuitive, and user-friendly websites.
Mobile Responsive
It is not essential to create mobile responsive websites since mobile phones are responsible for 56.74% of global internet usage. We ensure that your website is tailored in an adaptive and mobile responsive way.
SEO Friendly
Get the top rankings for your website by making it SEO-friendly. This will ensure you get more relevant customers on your website from search engines and turn them into profitable leads.
Conversion Optimized
Imagine having a website that is not merely optimized but optimized to convert a significant chunk of your leads. Well, now don't just imagine it will be a reality with Digihify, the best web design and development company.
Customized Landing page
Digihify is known to create landing pages that make a difference. Our team has the potential to create landing pages that are aesthetically appealing and combine the best of technology, creativity, and design. We design exceptional landing pages that captivate your viewers and convert them into customers. Our high-quality landing pages will assist you in generating leads and fruitfully promoting your services and products.
Technology to Choose
Our developers use state-of-the-art technologies to develop a stunning and user-friendly website for your business. We believe in keeping up with the latest technologies and trends and designing sites that sync with the latest technologies.
Integration
Our efficient developers develop websites with various software integrations, including— Payment, Plugins, CMS and Blog integration. This is done to ensure that all the systems work congruently to enhance productivity and data consistency.
Chat Support
Improve customer satisfaction on your website with the chat support feature. Interact directly with your clients and turn them into qualified leads with the assistance of live chat support.
Payment
Get a website with payment integration to secure and smoothen the payment procedure for your customers on your website. This feature will ensure that the payment is encrypted to eliminate security risks.
Lead Forms
We integrate lead forms on different pages of your website to provide your visitors with an opportunity to get in touch with you. Lead Forms are essential for generating qualified leads from your website traffic.
Map, Media
Let your customers or website visitors get directions to your business quickly with map integration on your website. Additionally, integrate videos and photographs from your company and your social company's media profiles with your website to give your customers a better understanding of your company.
Services for Whom
We have remarkable experience and expertise in catering to various industries
Build a Treasure Trove of Right Customers with Conversion Rate Optimization
Increase Revenue
Increase customers with a stunning & aesthetic website
A cleverly constructed attractive website will draw more visitors and aid in the conversion of those visitors into customers. This will ultimately result in an increase in revenue for your business.
Build a Great First Impression
Make your first impression count
Make the best first impression on your visitors with an accurate representation about your company. A great website can benefit you in ways that go well beyond just making your brand look good.
Boost Consistency
Boost consistency with a dazzling web design
Improve consistency with a well-designed website, and leave a positive impression on your customers. Customers can easily and quickly discover the information they need, thanks to consistency.
Why Digihify Is Your Ideal Choice ?
25+ Projects Completed
10+ Years Experience
20+ Happy Clients
Affordable Packages For SEO Services
Silver
Best Suitable for
No. Hours Work
# Keywords
Local Listing
Onpage Optimization
Social Media Marketing
Conversion Optimization
Support
Gold
Most Popular
Best Suitable for
No. Hours Work
# Keywords
Local Listing
Onpage Optimization
Social Media Marketing
Conversion Optimization
Support
Dedicated
Best Suitable for
No. Hours Work
# Keywords
Local Listing
Onpage Optimization
Social Media Marketing
Conversion Optimization
Support
Trusted by Leading Brands and Agencies
 from Around The World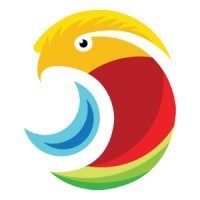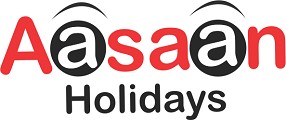 Precious Words From Our Clients & Partners
I've been impressed with the ROI-oriented results I got for Aasaan Holidays. With Digihify running google ads, SEO, and social media campaigns, they are having a significant impact in helping me grow my business.

Aasaan Holidays

It's been fantastic working with the team of Digihify. They are specialists in digital marketing and helped my business build a solid
online presence.

TechDynamite

Since we have engaged Digihify to run our search and social media campaigns, we have seen nothing but strong results. With results
like these, we truly count on Digihify's expertise and experience for the growth of our business.

PheasanTech

Digihify's team of experts is able to set growth-oriented goals for my business through SEO and Social Media Marketing. They fulfill
and achieve those goals exceptionally.

IconFlux Technologies Pvt. Ltd.

Our startup was facing difficulties in setting a footprint in the digital world. A friend suggested Digihify. That's when Digihify came into action and took our digital presence to the next level.

Onexcell

Digihify always delivers more than what is expected. They are friendly and accessible; they prioritized profitability and growth for our business.

Epnovate Technology Pvt. Ltd.

Digihify has made a huge difference to our business with its knowledge of SEO and business-to-business marketing techniques. More people are contacting us, and our search engine rankings are stronger than ever.

Knovator Technologies
Keeping Our Client's Goals In Mind,
Our Web Design & Development Process Involves:
Step 1

Planning and Design

We begin with defining goals and then analyzing the requirements for your website accordingly. Then comes laying the framework, or wireframes, for your future website. The architecture and content structure are covered in this step.

Step 2

Web Development

The coding commences at this point. Web developers are assigned to implement the design process with all the information obtained. Front-end development will be the first step in the procedure. The back-end development starts as soon as the design by the front-end team is finalized and accepted.

Step 3

Testing + Delivery

Your website is nearly ready at this stage of the project. The team will carry out their testing to make sure the website is functioning correctly and is bug-free. You receive the finished product after testing is complete.

Step 4

Maintenance

Our process doesn't just end at delivery. We constantly update the website with new content and cutting-edge technologies from time to time.
How we've helped other grows
Your Perfect Web Design & Development Partner
Are you looking for a creative web web design and development company in ahmedabad that provides full-fledged website development services?
Because we are here to help you, and provide your business with a website that is certain to make an impact on your potential customers.
Every business is different and has different needs. Let's talk about yours!

Request Detailed Quote!
Discuss all your doubts with our Digital Marketing Experts today!